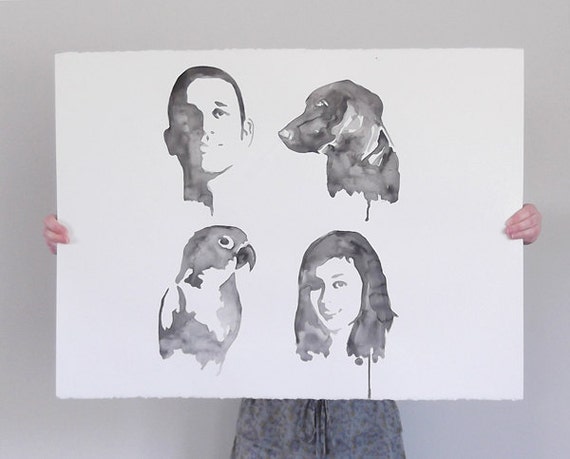 I have some incredible news to share. One of my best pals Danielle, who I know you all love as much as I do, opened up a brand new shop yesterday and I won't lie, I kind of bullied her into it. But look at her beautiful creations!
And to top it off, she is offering a custom portrait giveaway on her blog TODAY! I wish I could enter because I would love to get custom portraits done for every person I know, but I won't be selfish and just buy them! Not only does she do custom portraits, but she has beautiful feather paintings and air plants + crystals to bring something special to your home.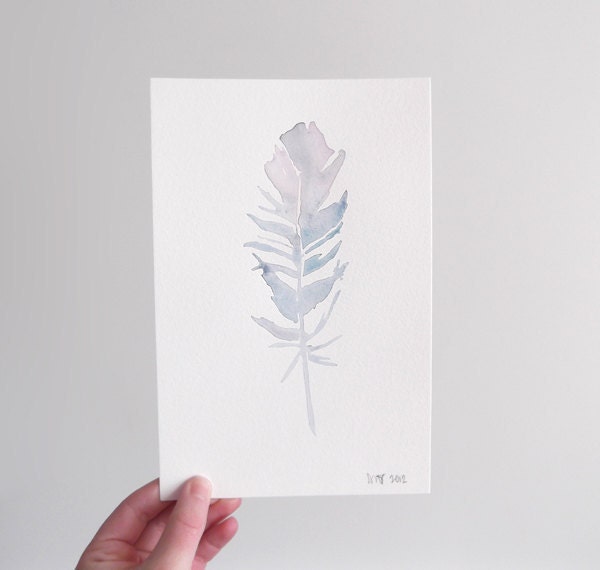 I'm so excited for Danielle, she is such an amazing talent and I'm not just saying that because she's my friend. Trust me, I was a customer first and I have plenty of Dinosaurtoes jewelry to prove it. But this adventure is brave and earnest and I can't say enough about how rad she is. The painting of my family is now one of my most cherished possessions and I know that I will be able to enjoy it for a million years to come. So, visit Danielle's blog to enter to win and let's get the traffic rolling into her new shop! She totally deserves it!
xo,
Beca