Spring and kids toys. Strange match, I know, but that is what is on my mind and in my curiosities closet this week. Enjoy!!
I'm pretty over spring showers, but
this
is pretty freaking cute.
Pretty pastel halter
dress
. Loving pretty pinks right now!
Totally obsessed with "Liddle Kiddles" since we acquired a portable "Liddle Kiddles Klub" doll house today that looks just like
this
. Isn't the lucky lion cute?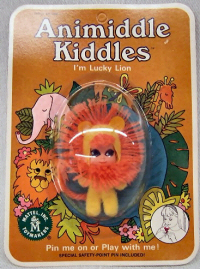 Mustard and Royal Purple. Two colors that I have a love/hate relationship with.
This little guy and many more like it are available in our
shop
.
It is time for fresh cut flowers. I went straight to the market and got some flowers after seeing these pretty arrangements by Erin at
Sunshine and Carousels
. I also hope my roses start blooming again soon!
In love with everything happening in this
photo
.
I am so jealous of
Shauna and Stephen's
doll house collection. I only have one of these sweet old giant tin doll houses. It will soon become something of a miniature photo studio for our shop though.
We have big plans for the zoo with our friends from out of state tomorrow. I am excited. We haven't been to the zoo in a few weeks. It really is one of my favorite places on earth. We have a handful of new treasures to add to the
shop
, but probably not until Monday morning. Also, be on the lookout for a great giveaway this week. More information on that later.
xo,
Beca